Password and Privileged Access Management
We can help by offering our password management solution Password Manager Pro. 
Users and administrators can frequently have a large number of passwords to manage. We can help by offering our password management solution Password Manager Pro. Positioned in the Gartner Magic Quadrant in 2018 for Privileged Account Management, it can be used by administrators and users.
For systems that need additional security, like remote access or systems holding sensitive information, a Two-Factor Authentication solution like Duo can be used. It can utilise a physical token or an app on a mobile phone to provide a robust method of authentication.
Multi-Factor Authentication (MFA)
Verify the identity of all users with strong two-factor authentication – before granting access to corporate applications to protect against phishing and other access threats.
Easy For Every User
Duo's wide variety of authentication methods make it easy for every user to securely and quickly log in. Duo Push, sent by our Duo Mobileauthentication app, allows users to approve push notifications to verify their identity. We also support Universal 2nd Factor (U2F) security tokens, hardware tokens, mobile passcodes, SMS, phone callback and biometrics like Touch ID to provide flexible and accessible options for all types of users – from clinicians to third-party contractors.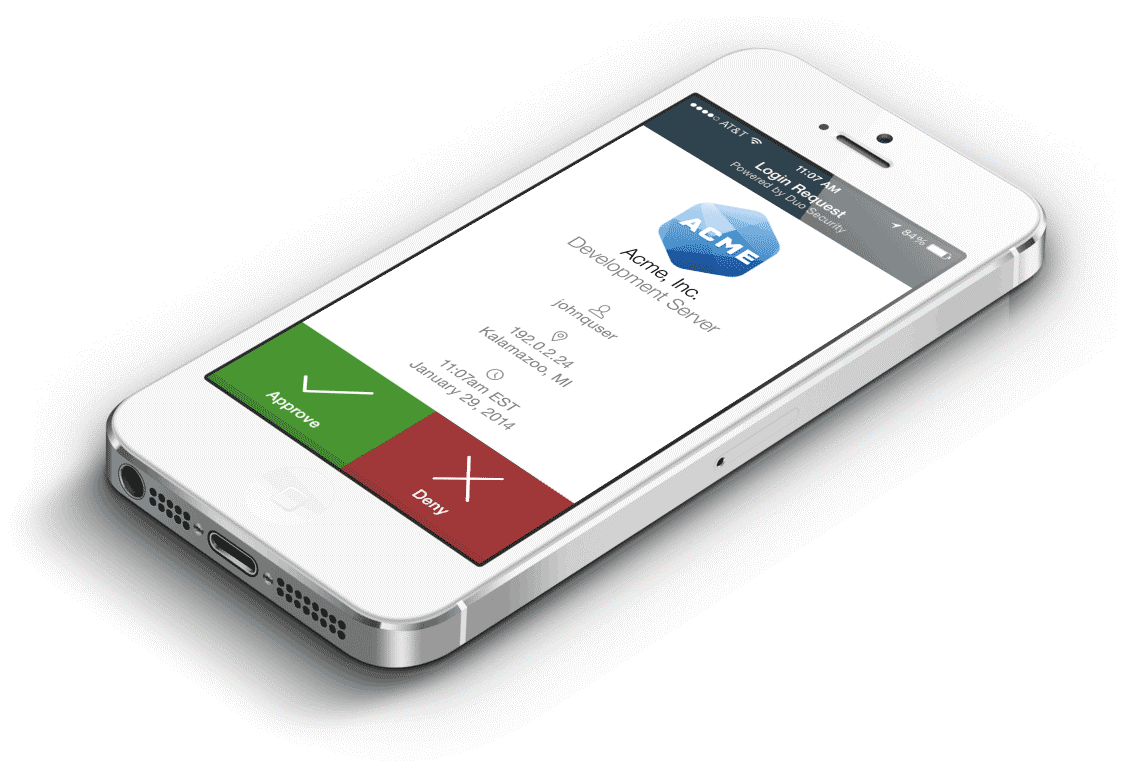 Easily Enroll and Provision Users
While Duo's user self-enrollment method is intuitive enough for users to do on their own, we also offer automatic enrollment options for ease of user provisioning for larger organizations. Improve speed to security by quickly synchronizing thousands of users from existing directories like Active Directory and Azure AD, or import users via API. Plus, users can manage their own authentication devices through our self-service portal, reducing your help desk support time.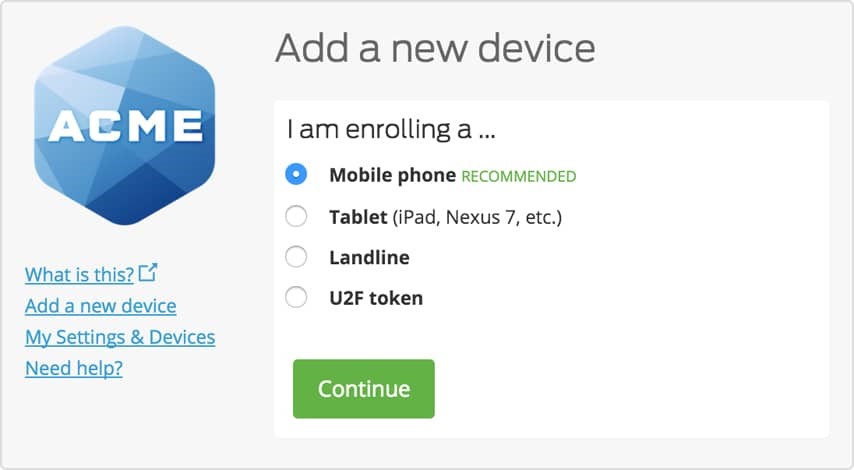 Reduce Help Desk Costs
Self-Service Management provides end users with the ability to easily manage their own devices during login without having to go to a separate portal or contact help desk when they get a new mobile phone.
Secure All Applications
Secure all on-premises and cloud applications with Duo's MFA. Duo partners with major technology vendors to easily extend security controls to any application or service including Microsoft Office 365, Cisco AnyConnect, Amazon Web Services, Workday and more.
Verify End User Identities
Duo Help Desk Push enables admins and help desk staff to verify end user identities with Duo Push. Before making changes at the request of an end user, Duo Help Desk Push helps you validate that the user is who they say they are.
Quickly Deploy, at Scale
Deploying at scale has never been so painless. Duo's lightweight software as a service (SaaS) solution requires minimal infrastructure to roll out to thousands of users. Plus, we send updates to your users' devices to ensure they always have the latest security patches and features, eliminating overhead on your end.
Assess User Risk With Phishing Simulation
Launch targeted phishing simulations within your organization with Duo's Phishing Simulator to identify vulnerable users and devices. Our data dashboards allow you to measure and monitor your company's risk of getting phished from one main control center.
B109, The Linc,Blanchardstown Institute of Technology, Dublin