In 2013, our founder David McNamara identified that Irish SMEs were struggling to implement cost-effective security and communications solutions. In many cases, they have no in-house expertise in areas such as Governance, Risk and Compliance and did not have the resources to remain up-to-speed with a constantly evolving threat landscape. That's how CommSec started. Previously, David worked as Sector Director in Eir, leading the Central Government and Education teams. Prior to that, he held senior roles in Fujitsu, Siemens and IBM. Once CommSec opened its doors, we quickly gained the trust of a number of customers, most of whom continue to do business with us to this day. 
Since then, CommSec's team has grown, necessitating a move to larger premises. We continue to actively grow that team to ensure we meet the demands of our clients. We work with our customers to improve their security posture without impacting negatively on productivity. We help them reduce operation costs while making them more accessible to their customers and other stakeholders. We regularly attend and sponsor industry events and strive to ensure our knowledge is always up-to-date. We take our social responsibility seriously and are proud to support CyberSafeIreland, the Irish Children's Charity for Online Safety.
To deliver best-fit solutions to our customers by leveraging our expertise and knowledge. To listen, inform and solve problems while staying true to our values of integrity, working honestly, learning constantly and appreciating our staff, our customers and our social partners.
To be Ireland's leading security and communications provider to Irish SMEs, while continuously enhancing their operational efficiency.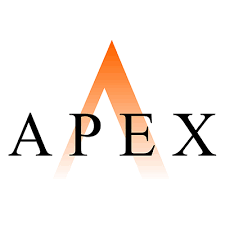 Apex Fund Mangers
Barry Rooney CIO
"We have an excellent working relationship with CommSec going back several years. They provide us with a range of services including skilled IT staff resourcing, voice and data telephony services and they have even assisted us in the technical design and fit out of new buildings. In every project, we have found the integrity and professionalism of the team in CommSec to be excellent and they are a key supplier to our business. I would strongly recommend them. "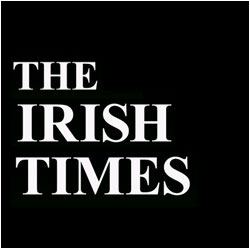 The Irish Times
Derek Wilson Technology Director
"As a trusted digital news organisation, a comprehensive cyber security strategy is a critical requirement to ensure we can serve our readers and customers. We selected Commsec to be our trusted cyber security partner, providing structure, guidance and relevant updates. They successfully work alongside our internal team on the execution and review of a risk based action plan."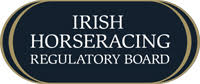 IHRB
Alan McCormack IT Manager
"We have been working with CommSec for several years. They provide us with Data Protection Officer (DPO) as a Service, Security Operations Centre (SOC) and have also delivered other projects around application development which have enabled IHRB to use IT even more efficiently to benefit the business. David McNamara and his team in CommSec are now considered strategic partners of the organisation and we look forward to working with them into the future. They see the big picture - the technical side of security and the commercial environment we operate in. I couldn't recommend them highly enough."
We are a friendly bunch and always happy to discuss your requirements in a non-pressurised manner. Please see our Contact Us page for details on how to get in touch.
B119, The Linc,Blanchardstown Institute of Technology, Dublin