Penetration Testing Services
CommSec is a next generation IT security services provider in Ireland. Our comprehensive suite of managed information and cyber security services includes penetration testing.
What is Penetration Testing?
Penetration Testing, or a pen test, "is a method of evaluating the security of a system or network by simulating an attack from malicious outsiders (who do not have an authorised means of accessing the organisation's systems) and malicious insiders (who have some level of authorised access)." The process involves an active analysis of the system for any potential vulnerabilities that could result from poor or improper system configuration, both known and unknown hardware or software flaws, or operational weaknesses in process or technical countermeasures.
CommSec's Approach to Penetration Testing
At CommSec this analysis is carried out from the position of a potential attacker by our security consultants and can involve active exploitation of security vulnerabilities with a view to improving the security of your system or network. We can provide this service on its own or as part of our Security Assessment and Audit service. Security issues uncovered through the penetration test are presented to the system's owner. Effective penetration tests will couple this information with an accurate assessment of the potential impacts to the organisation and outline a range of technical and procedural countermeasures to reduce risks.
Types of Penetration Tests Includes
Network infrastructure testing
Web application assessments
Mobile application testing
Active Directory assessments
Assumed breach
Restricted Desktop Break Out
Why your organisation needs a Pen test?
Show commitment to continuous improvement of IT security
Build trust within the supply chain
Making significant changes to IT infrastructure
Undergoing a business merger or acquisition
Preparing for compliance with security or regulatory standards
Tendering for large commercial contracts
Utilising and/or developing custom applications

Fixes vulnerabilities before they are exploited by cybercriminals

Provides independent assurance of security controls

Improves awareness and understanding of cyber security risks

Supports PCI DSS, ISO 27001 and GDPR compliance

Demonstrates a continuous commitment to security

Supplies the insight needed to prioritise future security investments
What our customers say about us
Our Penetration Testing Methodology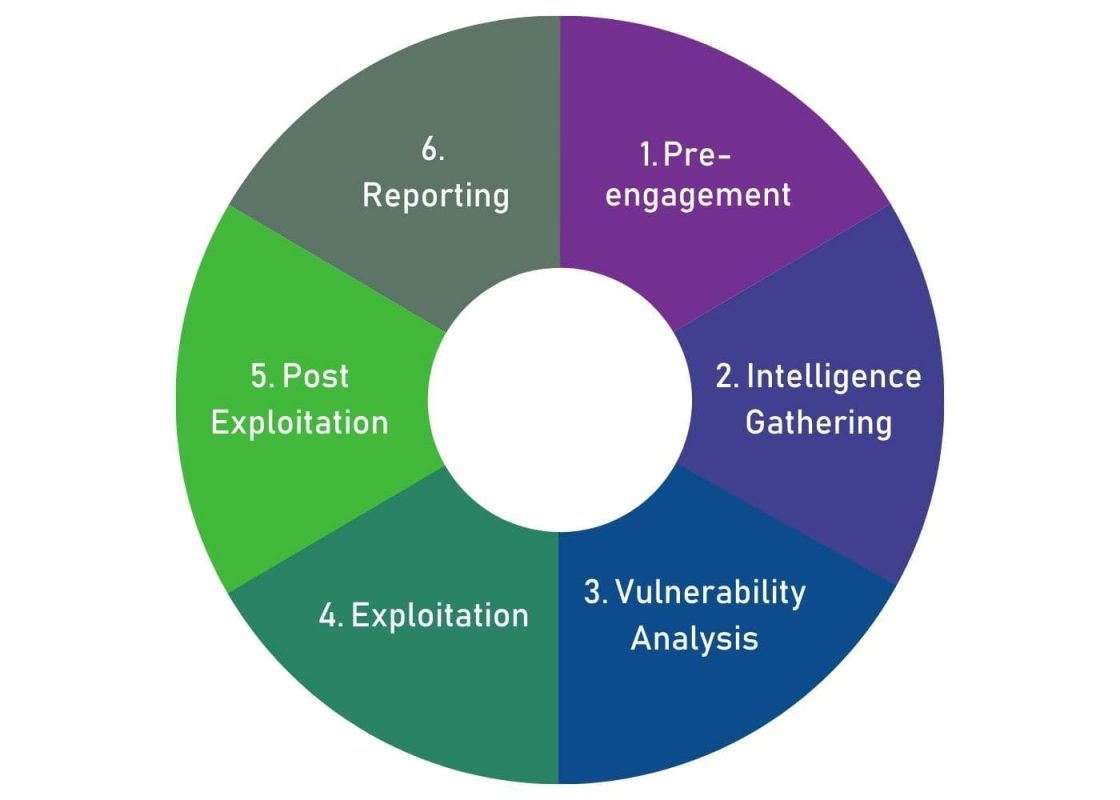 Our Security Qualifications
Our team of ethical hackers and penetration testing service experts possess the skills and experience to identify the latest threats.
CREST
OSCP, OWSP (Offensive Security)
GWAPT (SANS)
CISSP (ISC2)
CEH (EC Council)