"Be the hunter not the hunted"
What is threat hunting? 
Threat Hunting is the process carried to actively seek out threats on a network and identify malicious actors lurking on your network. Our SOC Team gathers a baseline of activity of your network to determine normal network activity. Our SOC analysts then kick off the hunt to find, track and hunt out a malicious actor. With real-time threat intelligence powered by AlienVault OTX our SOC Analysts siphon through your network traffic and host activity to compare it to the latest threats emerging. Throughout the hunting process our analysts use various procedures including Lockheed Martin's Cyber Kill Chain, OODA Loop and Pyramid of Pain.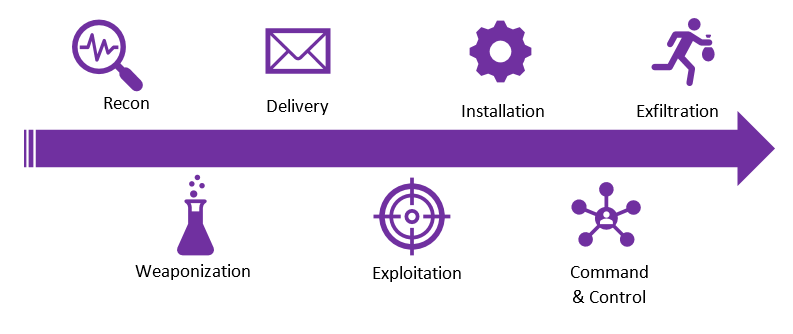 Why threat hunt?
There are numerous benefits to threat hunting by taking the proactive approach to look and seek out your threats. Threat hunting enriches SIEM alarming, new correlations can be created from the findings of the hunt. Underlying performance issues can also be discovered from threat hunting process. When threat hunting has been applied in your network it allows for new emerging threats to be thwarted quickly, whether it is an insider or outsider threat.
Keeping on top of identifying new threats drastically helps security posture across your network.
How do we conduct threat hunting?
Our SOC analysts actively seek out threats by hypothesising a question of what, why, where, when and how? By mining through security data applying hunting procedures and using the latest threat intelligence, new threats to your network can be stopped.
B109, The Linc,Blanchardstown Institute of Technology, Dublin